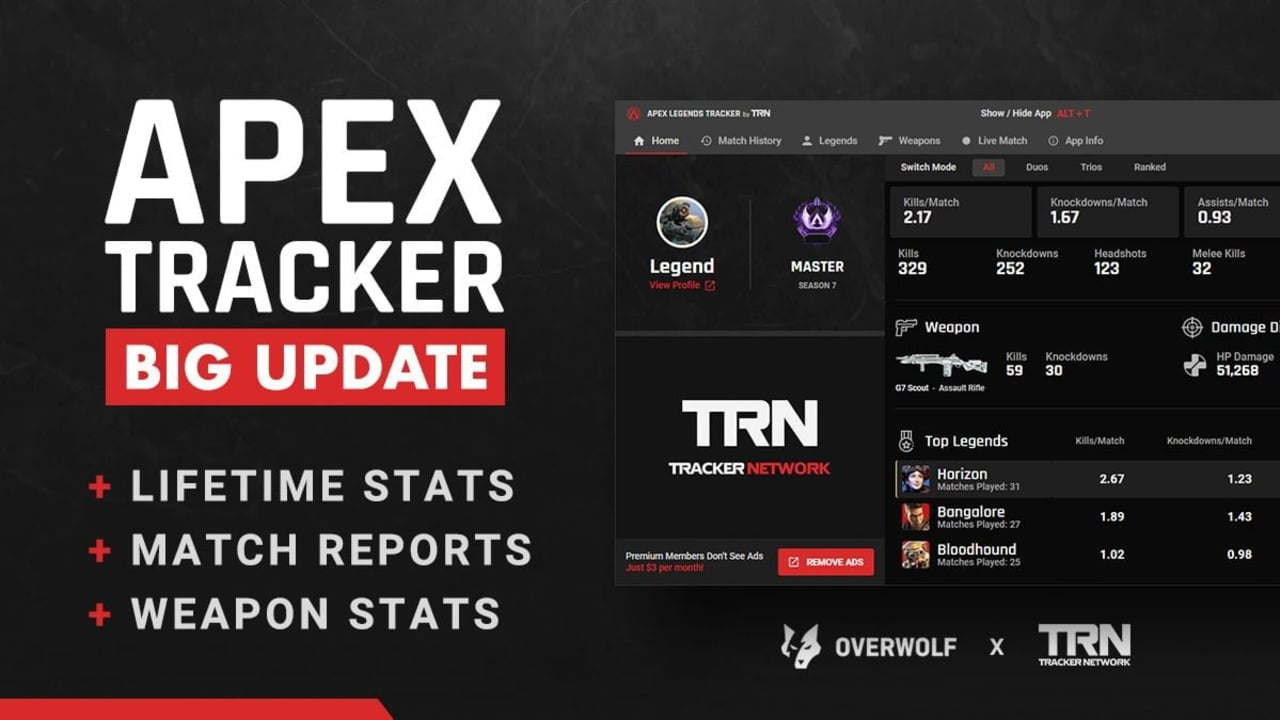 We've got some exciting news for you today! We released a big update for Apex Legends Tracker, and this is just the start.
Before this update, the app offered match roster data and details on who killed you or who you killed. With the new update, this is what you are getting:
Lifetime Stats: A new window with a new hotkey will support your entire profile with essential data points.
Detailed Match Reports: While playing with the app, you can now enjoy full match reports, play by play information, and full stats of all the players in the match.
Weapon Usage Stats: We will get you covered with the stats of all the weapons you played with easy category navigation.
Legends Stats: Another easy for the eyes data collection for your usage with every legend you play with.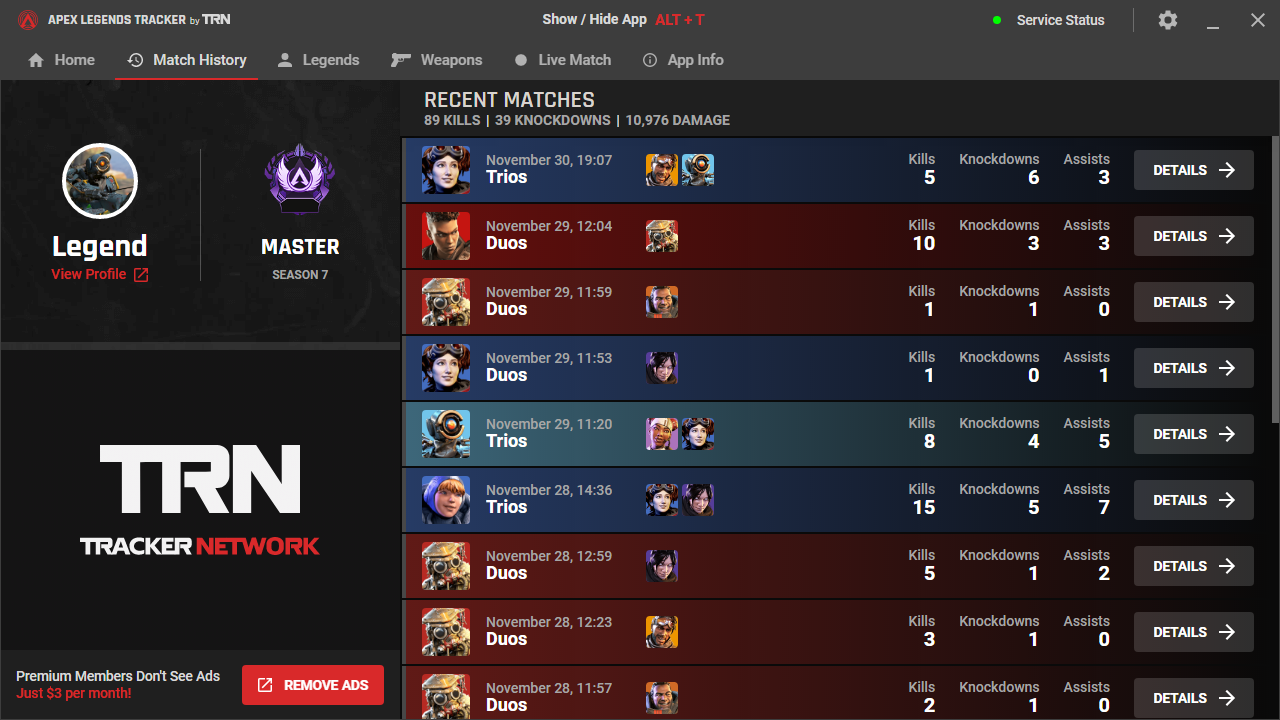 The Apex Legends Tracker app is available for free on PC: https://tracker.gg/apex/app.
We'd love to hear what you think about the new update as we are working on more features and improvements for the app!
You can also follow Apex Legends Tracker on Twitter for all the latest community news, highlights, and product updates.
Comments