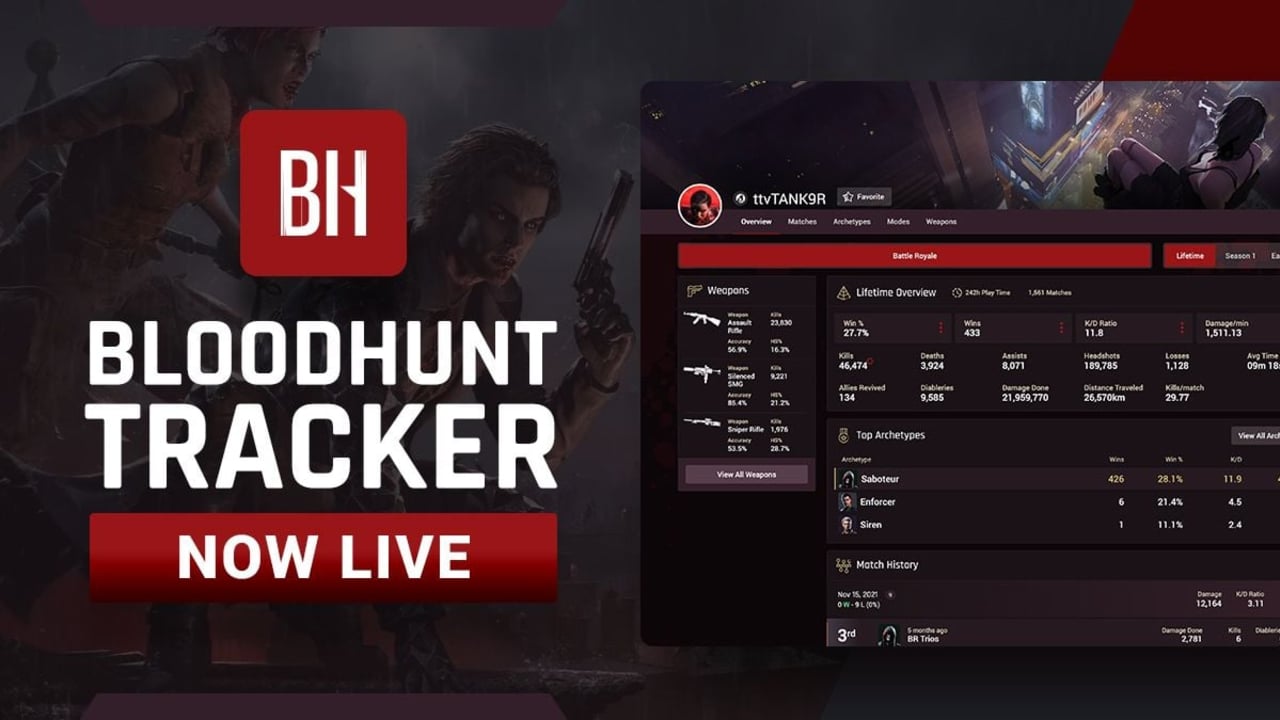 For the past few months, we have had the pleasure of working with Sharkmob on releasing official stats for Vampire: The Masquerade - Bloodhunt!
If you didn't hear about Bloodhunt before, you should know it's a free-to-play battle royale game set in Prague, and as the player, you are playing a vampire. Different clans battle each other, and you can pick a unique archetype to play with each match, each with different playstyles and special powers.
Today the game launches Season 1 officially worldwide on PC and PlayStation 5. And... we are also launching the Bloodhunt Tracker site!
What can you expect?
All the best from Tracker Network in one place, tailor-made for Bloodhunt: Leaderboards, personal profiles, and more!
Be sure the site will support those new additions as the game develops and releases new features, game modes, and ranked modes.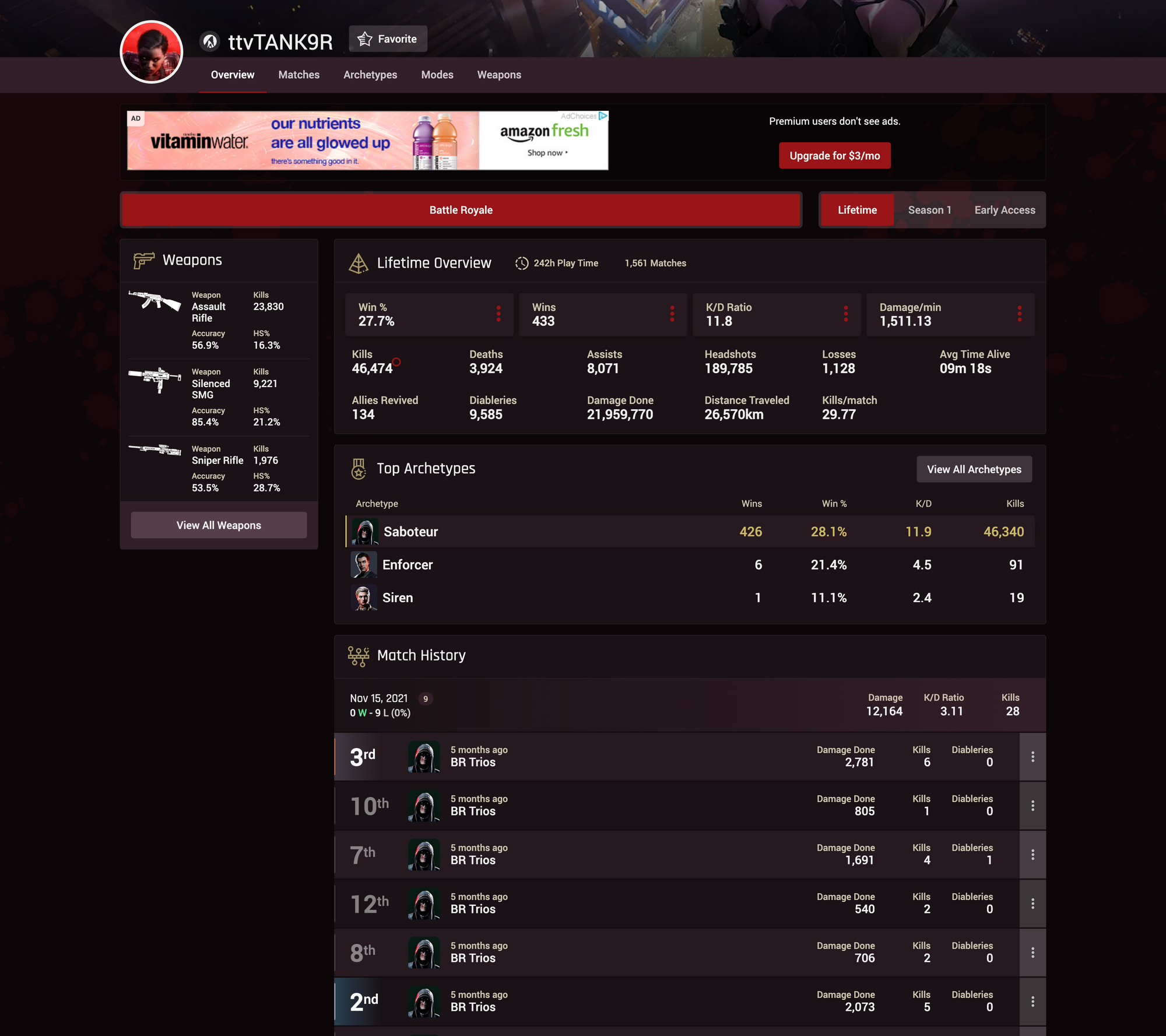 Your Bloodhunt Profile
Overview of lifetime and per season, and per-game mode overview stats, each will change the numbers accordingly. Also, Archetype stats, weapon stats, game mode.
Rich match history is also available for you, with more improvements coming soon. You can also check the detailed match report, see who are your best teammates, and check your performance heatmap.
We will move forward with Sharkmob as we go, and you should expect many surprises coming up, even sooner than you think. So please check our Twitter to let us know what you think!
Comments