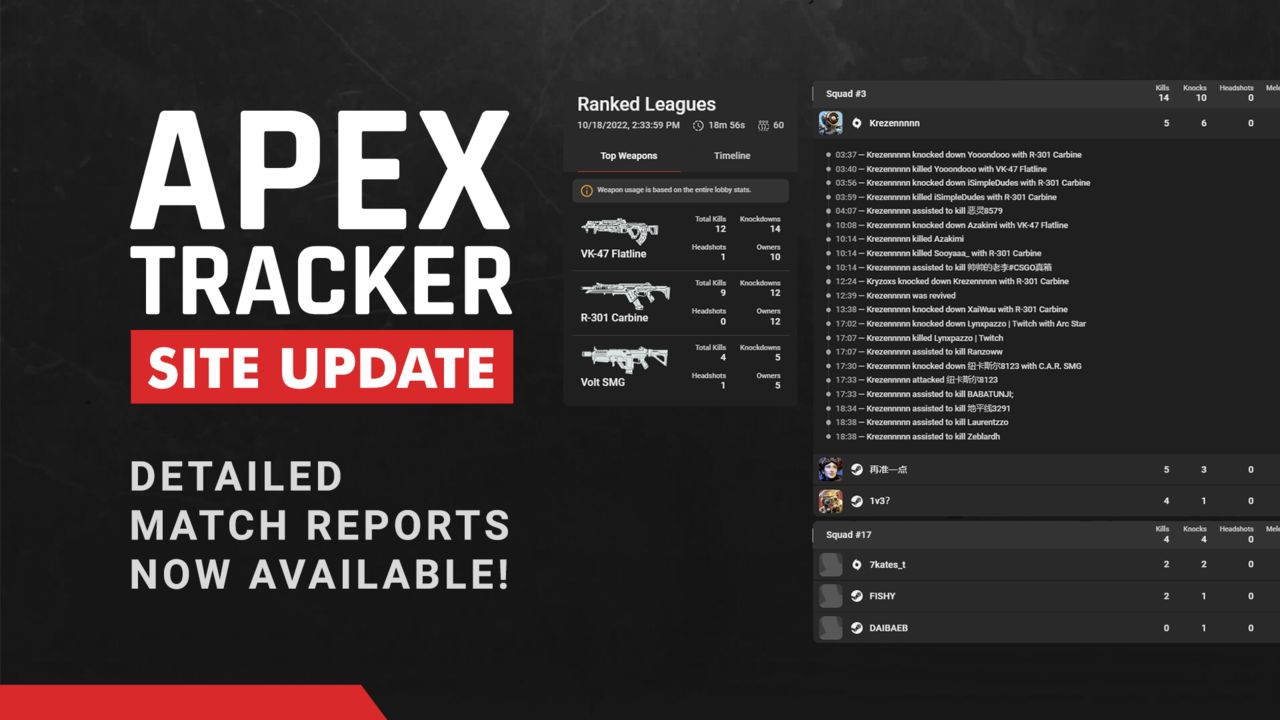 What's This New Feature?
For PC players that use our desktop app, you can now access reliable match history with a tonne of new detail, right on our site!
Our new update allows you to view all the events that happened in your match and every player's performance.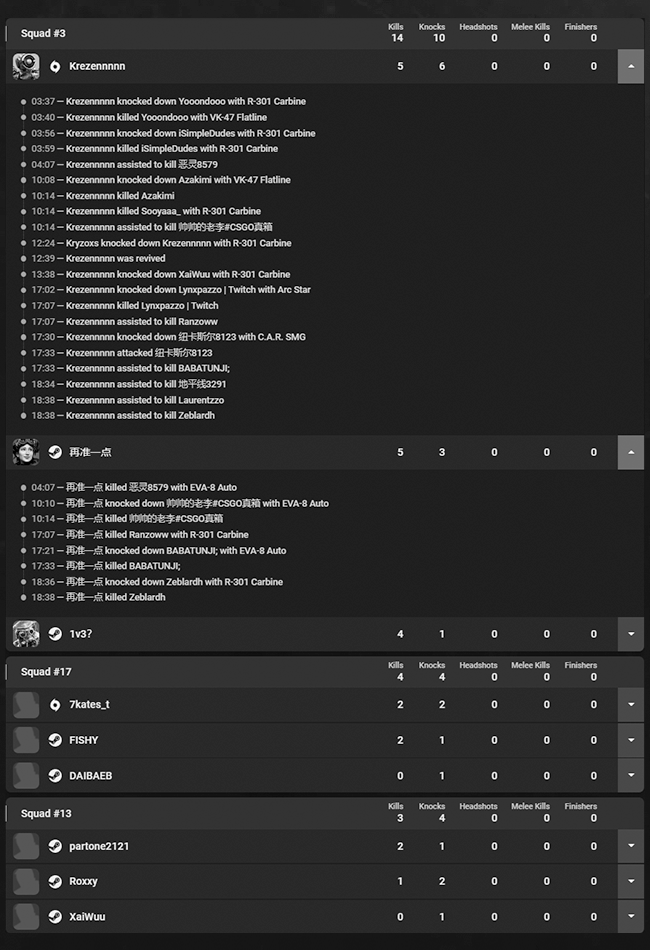 Additionally, gain more insights on each match, view lobby weapon statistics and a list of all lobby events.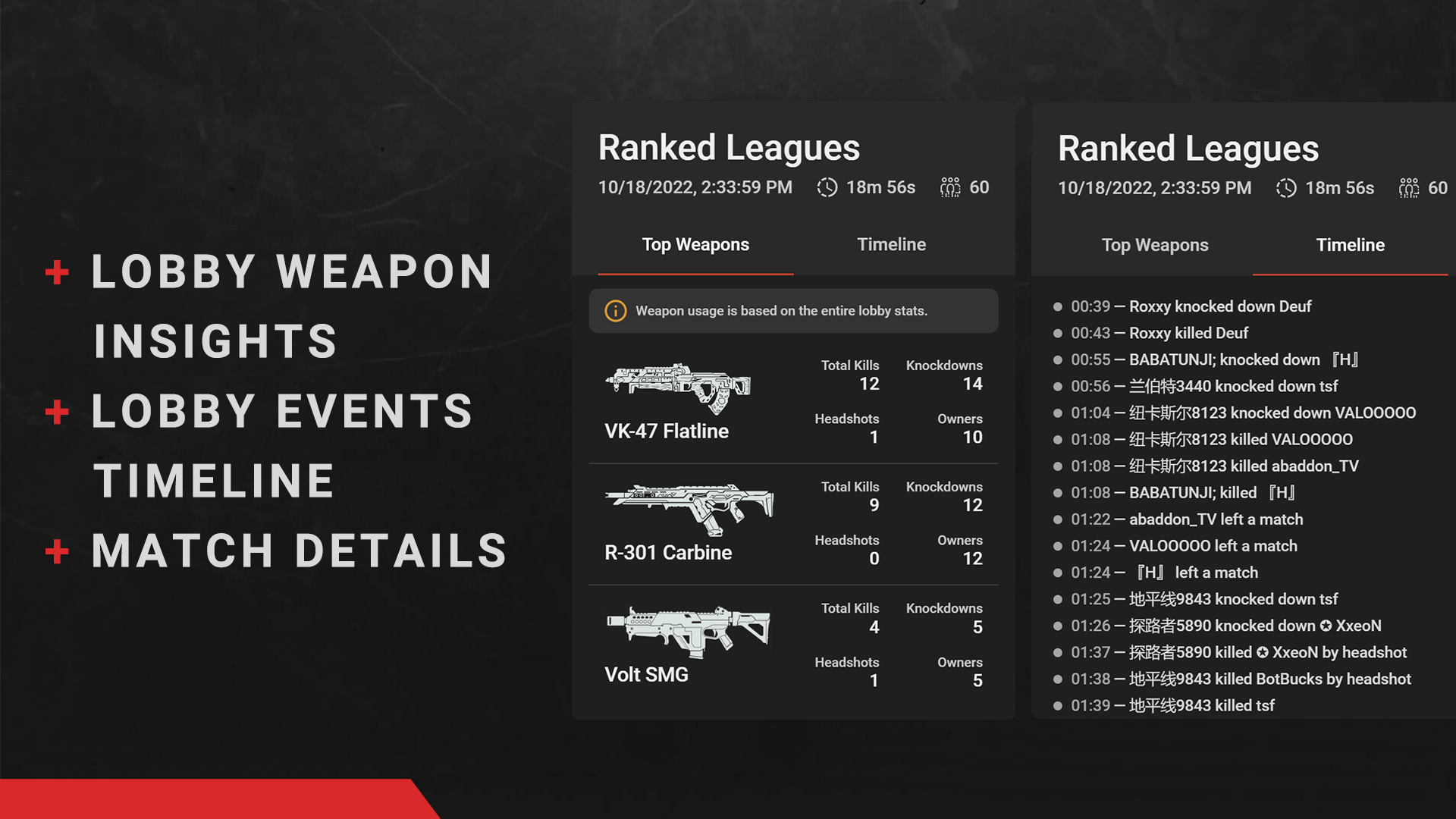 ­Check out an example match report here.

You can gain access to these new features too when you download our Apex Tracker desktop app (available for PC players on Origin and Steam). ­Our app also allows you to access statistics for every player in your lobby, live. At the end of your match, the app will upload your match report to our site for viewing on any device. Just navigate to your match history page and filter for "Overwolf Matches". Simples!
Comments