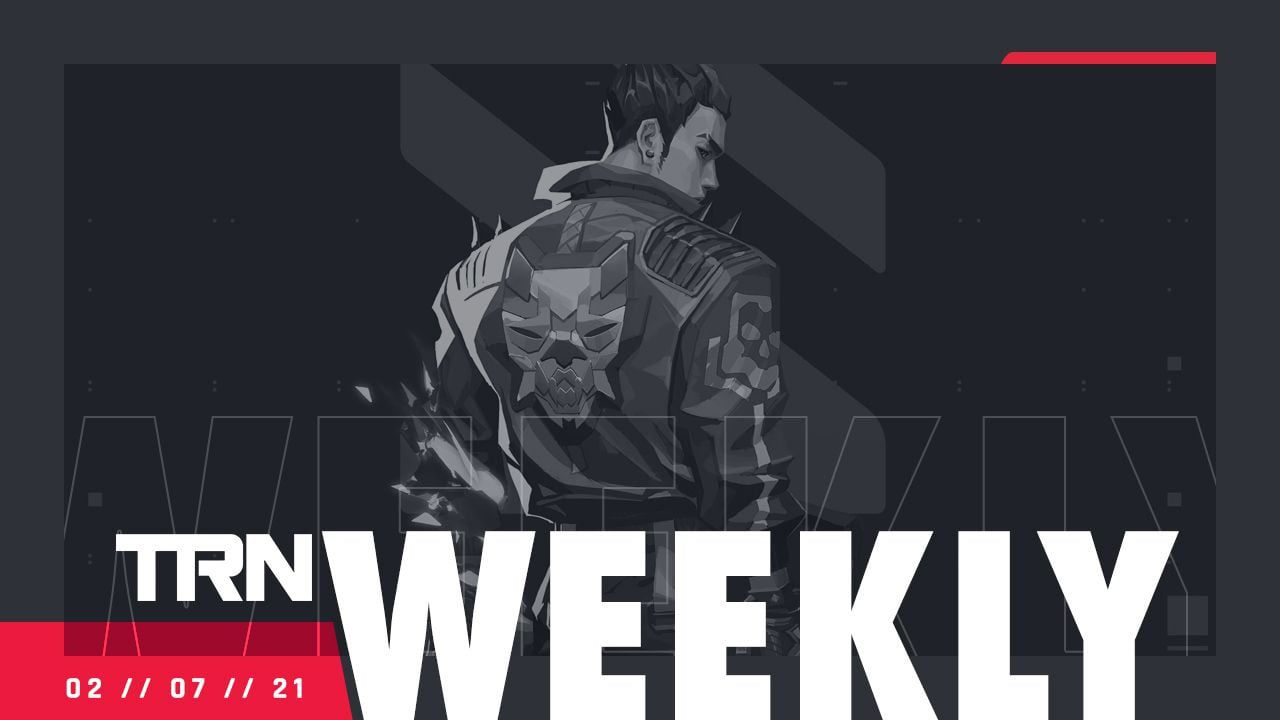 Valorant: Profiles Design Updates & Discord Bot
We worked on a lot of improvements to the Valorant site in the past few weeks, and this week it was great to release a lot of them.
You may not notice some of the changes on your profile, but we did many cleanups to make sure it's nice and tidy. Also, we added a graph for your competitive ranking.
We also added the Tier to the match history, added competitive stats history per Episode and Act, and fixed some bugs. Here's a demo profile.
In other news related to Valorant, we partnered with the official Valorant Discord and built a role and stats bot for the server. You can set up your role with the /link command in the bot commands channel.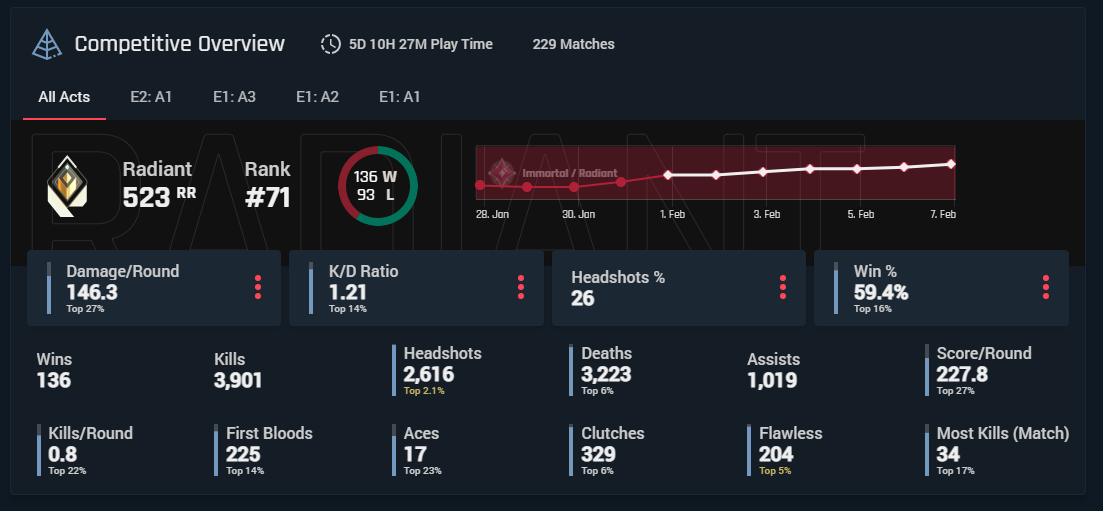 Rocket League: Epic Profiles Support & Big App Updates
Thank to help from Psyonix, the Rocket League Tracker site supports Epic Platform IDs! That was a long-awaited request from everyone, and it's finally here.
The Epic IDs support is also available in our PC overlay app, alongside other significant changes such as a bigger app window that supports better performance and stats overview, second monitor support, and more. You can learn more about the app here.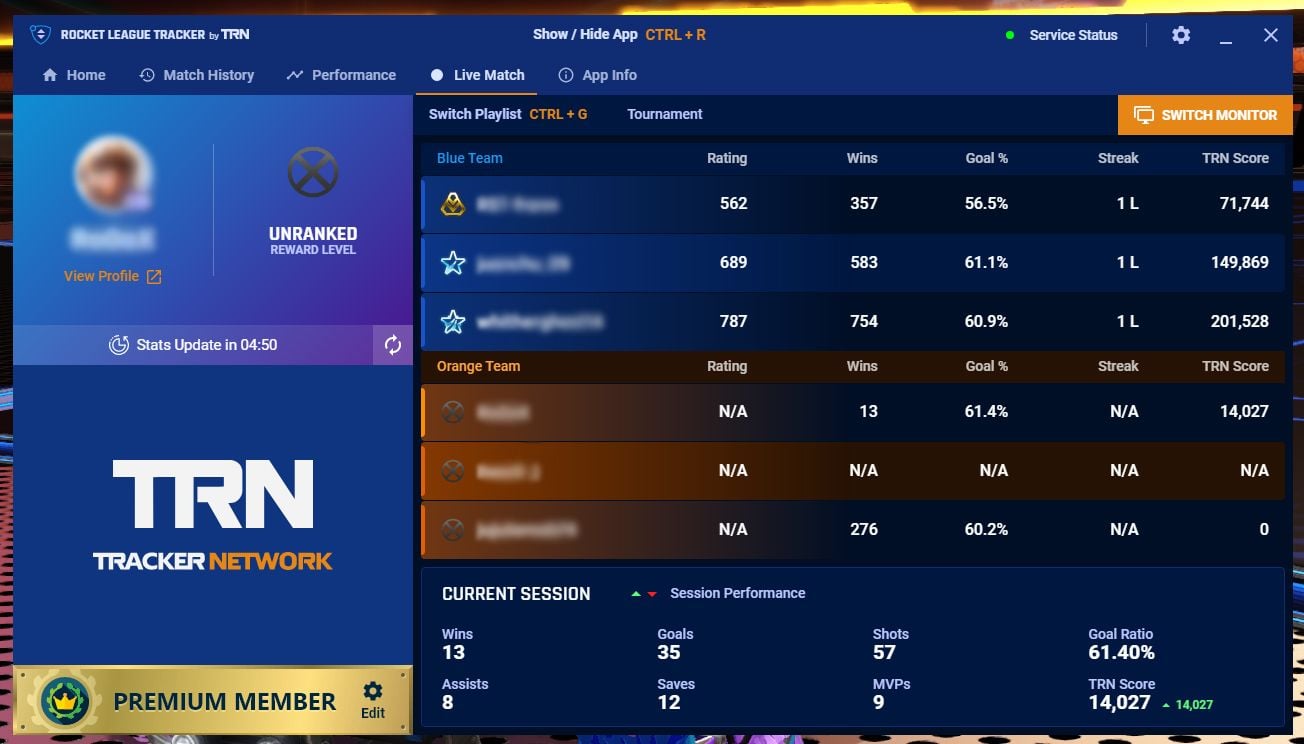 Your Call of Duty Stats Are Now Updated On COD Tracker
Last month all Activision privacy settings changed to private. You needed to allow us to track your stats actively.
This week we announced that we are now working with the Call of Duty team to fully restore your stats tracking capabilities, as your profile is now available again on our site.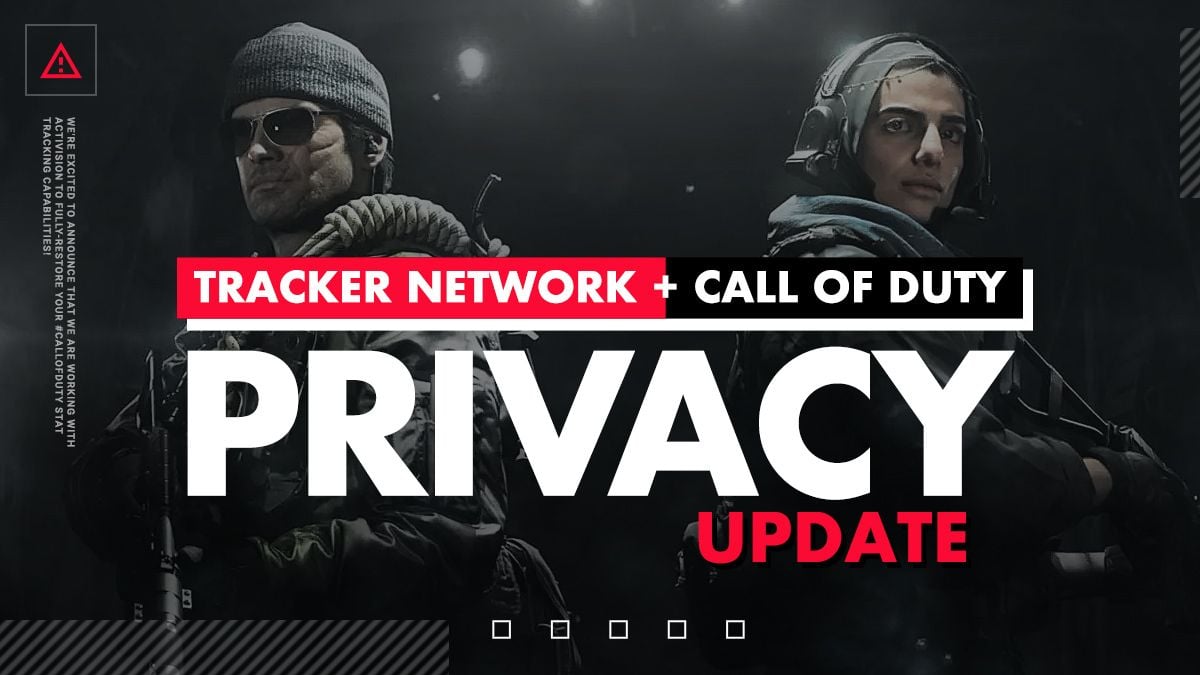 There's more!
With the release of Fall Guys Season 3.5, we've made our PC overlay app compatible with tracking the new map, and our Apex Legends site and app are also compatible with Season 8.
These were the big highlights, and we have daily updates as we are continuously working on improving our sites and apps. Please share your feedback with us, and let us know what you think! Don't forget to follow us on Twitter and Instagram to get all the latest TRN news, announcements, and data insights.
Comments