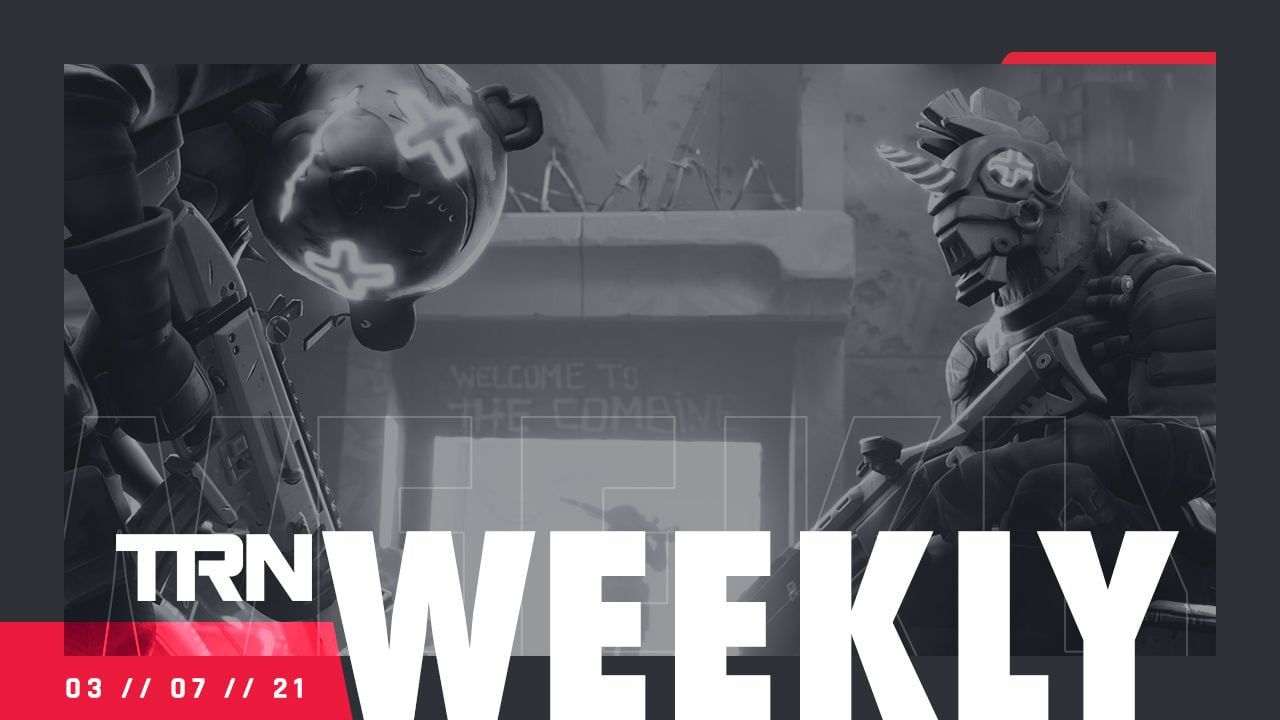 Fortnite Tracker PC App & OBS Overlay
Our PC overlay app for Fortnite is finally complete with Competitive Events support. What are the recent changes?
Live event placement widget
Detailed events dashboard with live events, upcoming, and leaderboards
Pre-game lobby stats
You can learn more about it in our latest announcement, and you can download the app from this page.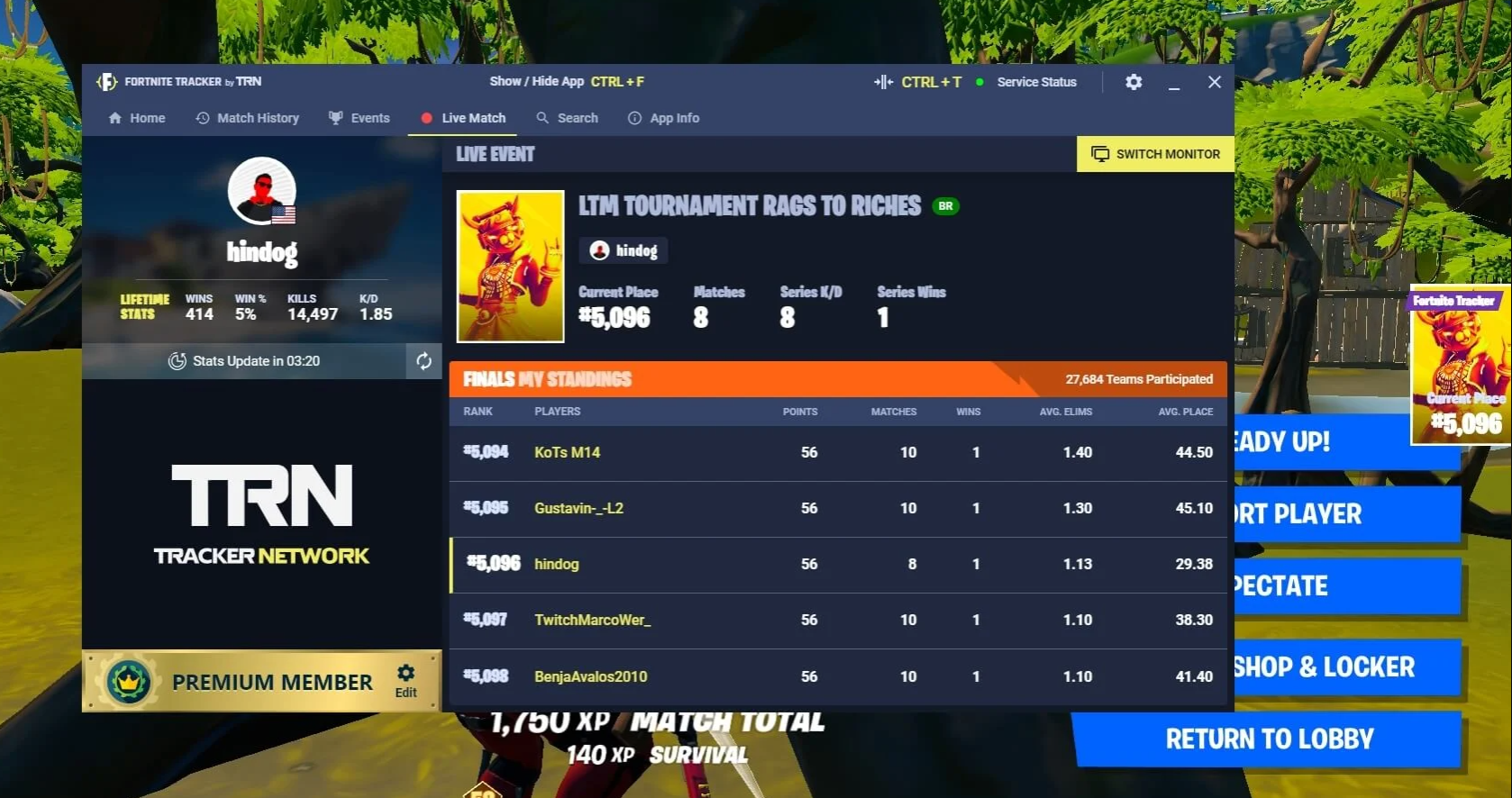 Rocket League Tracker Switch Support
It was requested for a long time, and we finally have it! Nintendo Switch stats are now supported. Here's a demo profile.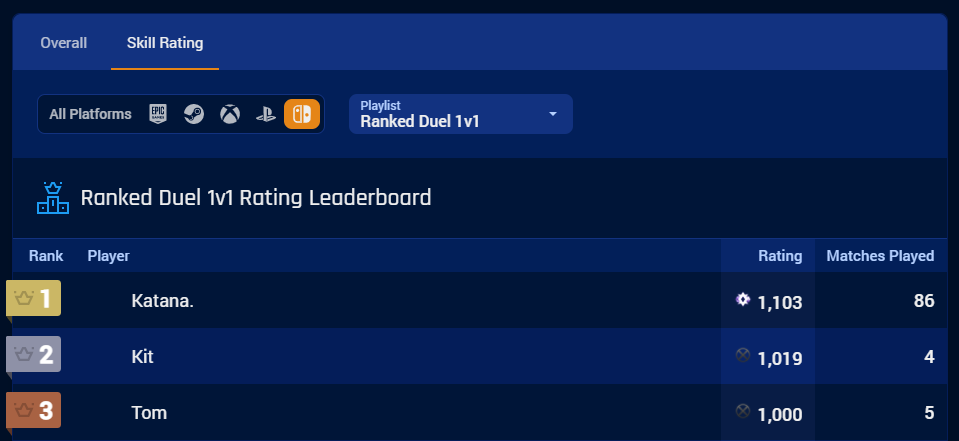 Apex Legends Season 8 Support, finally!
It's been some time, we had some roadblocks, but it's finally here. Fuse leaderboards and Season 8 leaderboards are now live.
Valorant Act 2 Support
Episode 2, Act 2 is now live! Your profile is supported with the relevant filtering, new agent, leaderboards, and our PC overlay app. Here's a demo profile.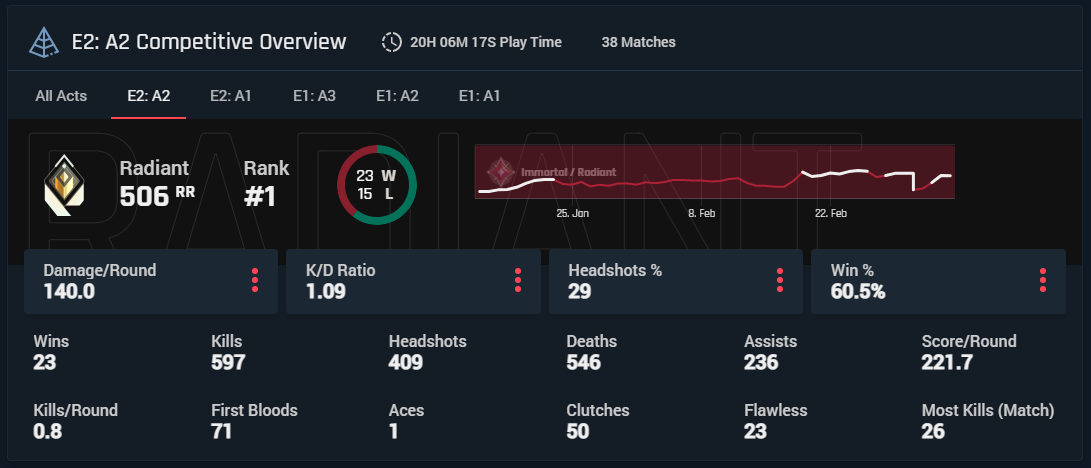 These were the big highlights, and we have daily updates as we are continuously working on improving our sites and apps. Please share your feedback with us, and let us know what you think! Don't forget to follow us on Twitter and Instagram to get all the latest TRN news, announcements, and data insights.
Comments