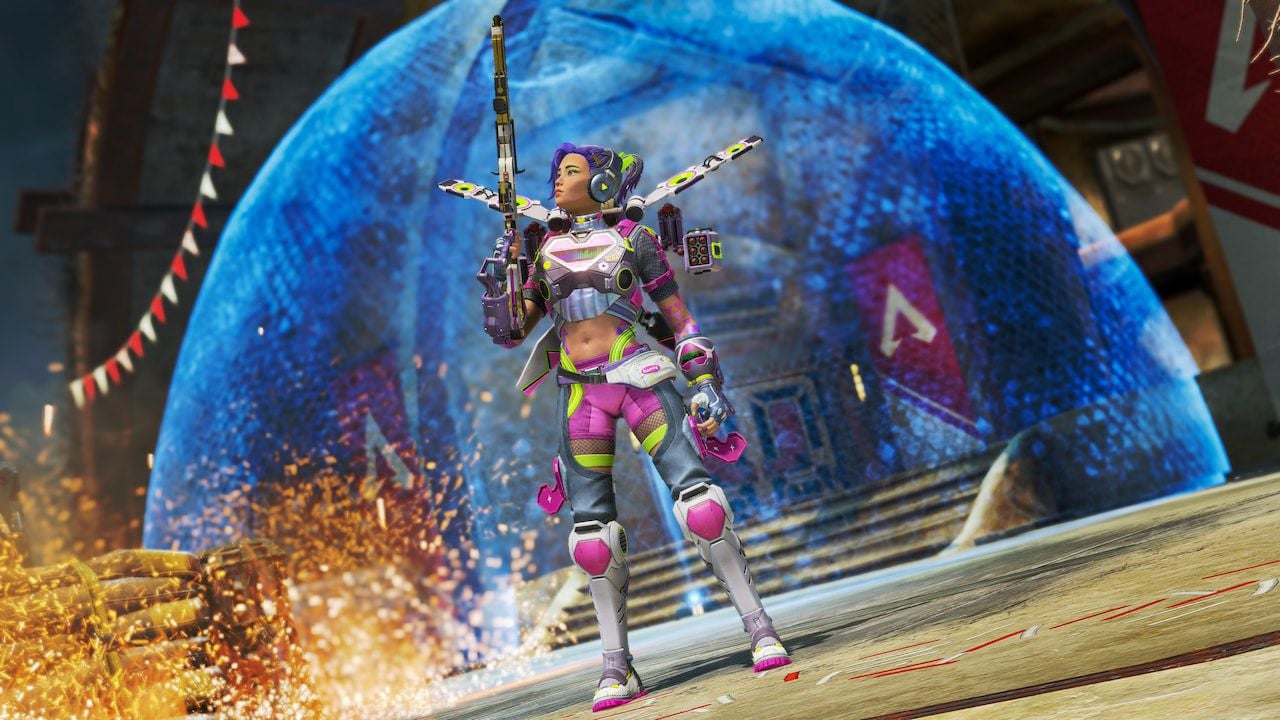 The Apex Legends Steam charts show a very clear picture of the user base, suggesting the general situation of the game. It has already been sometime since the release of the last update, but the Season 17 update by Respawn is coming on May 9th, 2023 and. This gives us a perfect opportunity to see how the user base behaves while the season has worn out.
Apex Legends Steam Charts and Player Count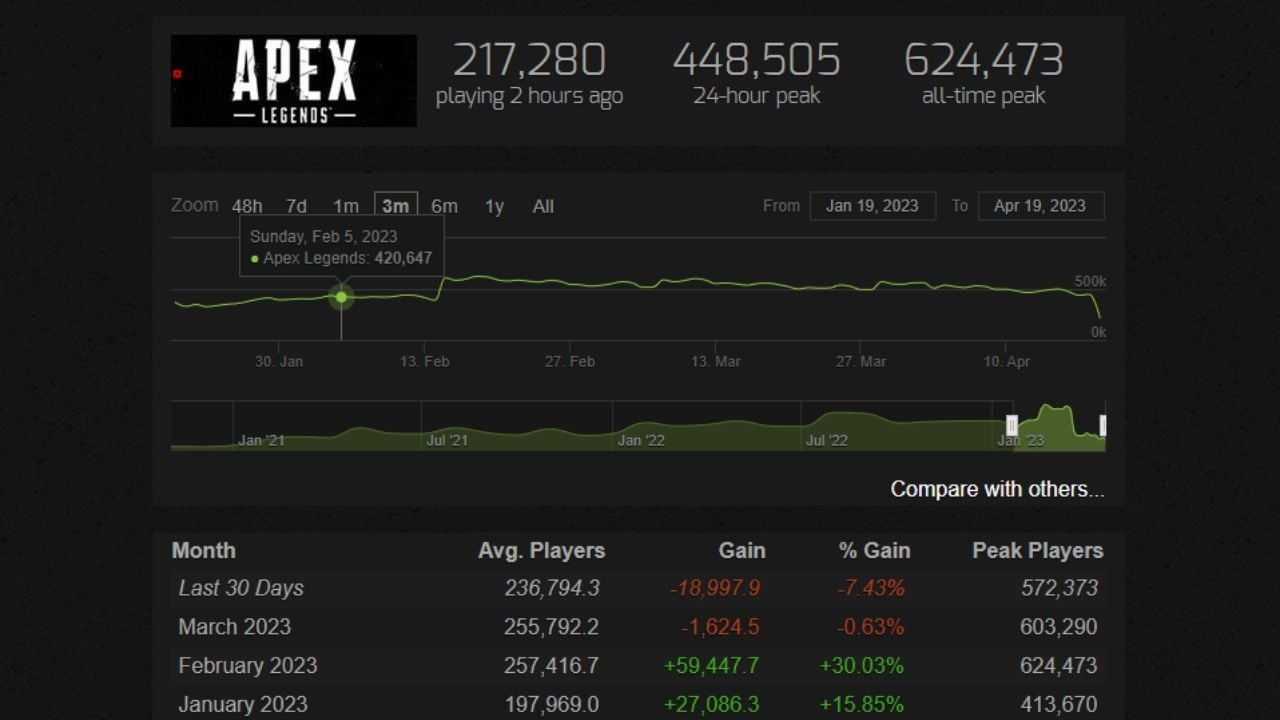 Currently, about 2,17,300 players are playing the game on an average according to Steam Charts. The peak player count seems to be just under half a million, which is a healthy number.
We can clearly see that Apex had a huge spike of 59,447 players in the month of February. That's the same month Respawn released the Season 16 update. However, January also has some positive numbers in the bag.
The last 30 days have been a slump for Apex Legends, that's partly because the meta has settled down, and players are already waiting for the next patch. However, it's amazing to see how the game has held a huge number of loyal players. Despite so many hiccups from EA, the game is still one of the most popular battle royale titles on Steam.
You can also track stats like Leaderboards and Insights on usage of Legends in the game. Stay tuned for news on Predator Cutoff each season, yet another cool feature on the Tracker website.
Up Next: Apex Legends Season 17 Release Date, Leaks and More
Comments